If you are an advocate for coaching,
join our Community of Coaching!
The Singapore Chapter of the International Association of Coaching ® (IAC ®) was formed to foster a vibrant community of coaches who uphold the principles and vision of IAC founder, Thomas Leonard. Today, the Singapore Chapter remains committed to promoting the recognition of prior learning and empowering experienced professionals to embark on transformative coaching journeys with the IAC ®.
The Chapter serves as a platform for coaches to collaborate, exchange insights, and learn from each other, creating a rich tapestry of expertise and experience. It also remains steadfast in its mission to promote coaching excellence and encourage professionals to pursue their coaching aspirations.
The IAC Singapore Coaching Community welcomes alumni of the Coaching Accreditation Program who have achieved Masteries Practitioner™ (MP), Certified Coach™ (CC) or Master Coach™ (MC) levels. Members of the community can expect a range of educational and developmental opportunities that equip coaches with the knowledge, skills, and accreditation needed to excel in their practice.
Through coaching practice sessions and networking events, our community creates a vibrant ecosystem that fosters continuous learning and growth for its members.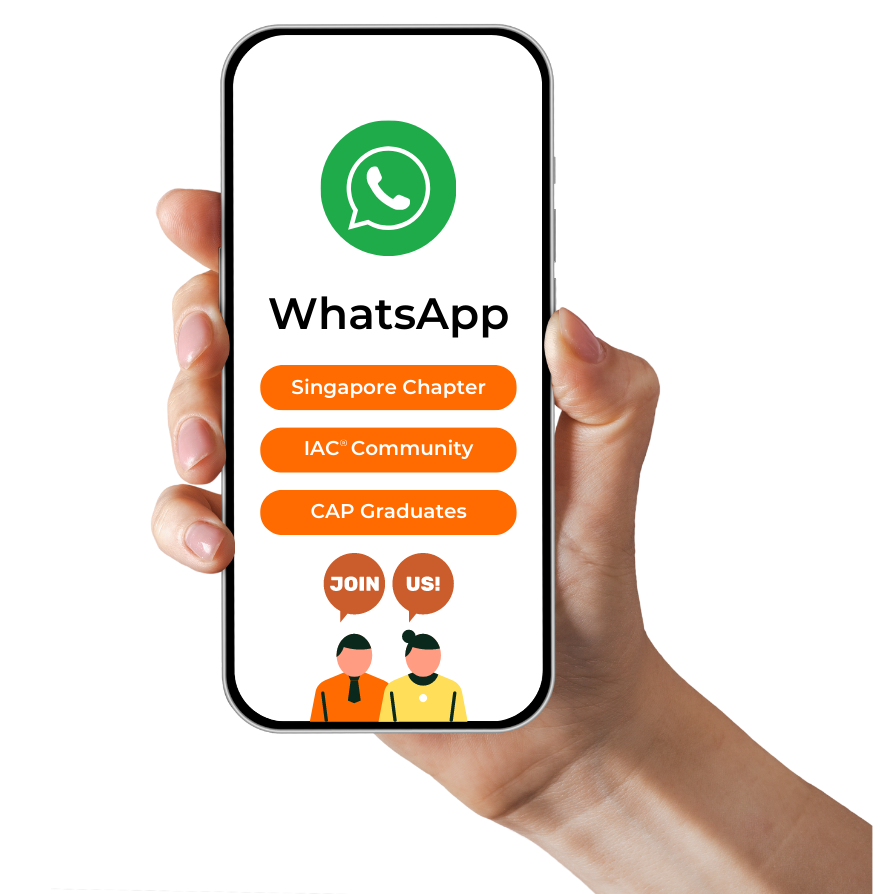 International Association of Coaching (IAC ®) Alumni
IAC® Alumni Singapore
IAC-Masteries Practitioner™
IAC-Masteries Practitioner™
IAC-Masteries Practitioner™
IAC-Masteries Practitioner™
IAC-Masteries Practitioner™
View our Culture in the Workplace
™

Associates